※ Payment is only cash
Nara
Yoshino
Yoshinoyama
World Heritage site
Views
Cherry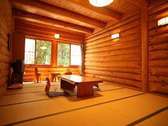 Standard Plan (With breakfast and dinner)
Check-in
From 15:00 to 18:00(HH:MM)
Check-out
Until 10:00(HH:MM)
Dining
breakfast ・dinner
Rate
20,520円-(Per guest for one room, when shared by 3 guest(s))
* Tax included.
Deadline of reservations
Until 18 o'clock of 3 day(s) before the accommodation date
Package period
2019/1/11 - 2020/12/27(YYYY/MM/DD)
Introduction of package
Nara
Yoshino
Yoshinoyama
World Heritage site
Views
Cherry
Standard Plan (With breakfast and dinner)
Check-in
From 15:00 to 18:00(HH:MM)
Check-out
Until 10:00(HH:MM)
Dining
breakfast ・dinner
Rate
16,200円-(Per guest for one room, when shared by 3 guest(s))
* Tax included.
Deadline of reservations
Until 0 o'clock of 3 day(s) before the accommodation date
Package period
2019/3/4 - 2020/12/25(YYYY/MM/DD)
Introduction of package
【Old-fashioned Japanese room】  ・Shared toilet · bath・Washroom  ・Dinner with breakfast
Yoshino Mountain Sakura Season Temples Trip Tour Lunch Nara Japan
The Temples Path (for Tourists without accomodation in the Kato Ryokan)
Check-in
From 10:00 to 15:00(HH:MM)
Dining
lunch
Rate
10,800円-(Per guest for one room, when shared by 2 guest(s))
* Tax included.
Deadline of reservations
Until 18 o'clock of 3 day(s) before the accommodation date
Package period
2019/3/7 - 2019/7/28(YYYY/MM/DD)
Introduction of package
We are star our trip from Shimo Sembon area or low side of the mountain(from Kato Ryokan or from the Yoshino Train Station) To Oku Sembon area or high side area (Kimpu Jinja Shrine) and come back to Kato Ryokan. We are going to visit the temples of Yoshino Yama in the following order: 1 Kimpusenji Temple. 2 Tonan in Temple. 3 YoshimizuJinja Shrine. 4 Dainichi Temple. 5 Kizo in Temple. 6 Sakuramoto Temple. 7 Chikunin in Temple. 8Yoshino Mikumari Jinja Shrine. 9 Kimpu Jinja Shrine.
Following the spiritual path of the temples in the Yoshino Yama, between the Shinto shrines and the Buddhist temples, we are going to enjoy the architecture and the artistic assets of this wonderful place. We are going to know about the history of this mountain and its importance in the Japanese culture. At the same time we will be surrounded by the beautiful nature, and we will admire the mountain landscape.